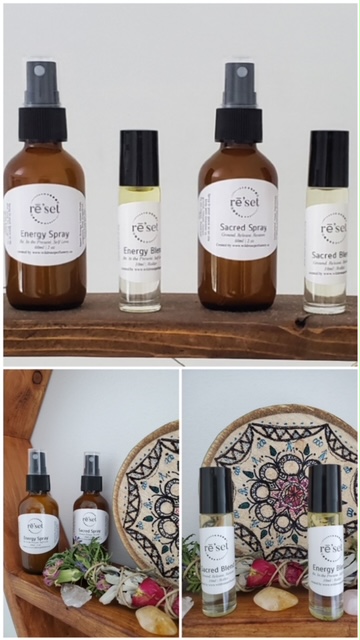 We have worked with wildrose Perfumery to create our own Re'set Brand of Essential Oil Blends.
Tracy and Leanne sat down with very specific intentions of two high quality unique blends. These, in our opinion are often two of the top purposes we intend with our treatments.
Made with genuine intention and authentic purpose with the expertise and guidance of Jeanie Borremans at Wildrose Perfumery.
All natural custom made Re'set Sacred Blend and Re'set Energy Blend 

Spray: $25 | Rollers: $15

If you're interested in purchasing one of these Essential Oils, please contact us directly. Payments can be made in person or by eTransfer.